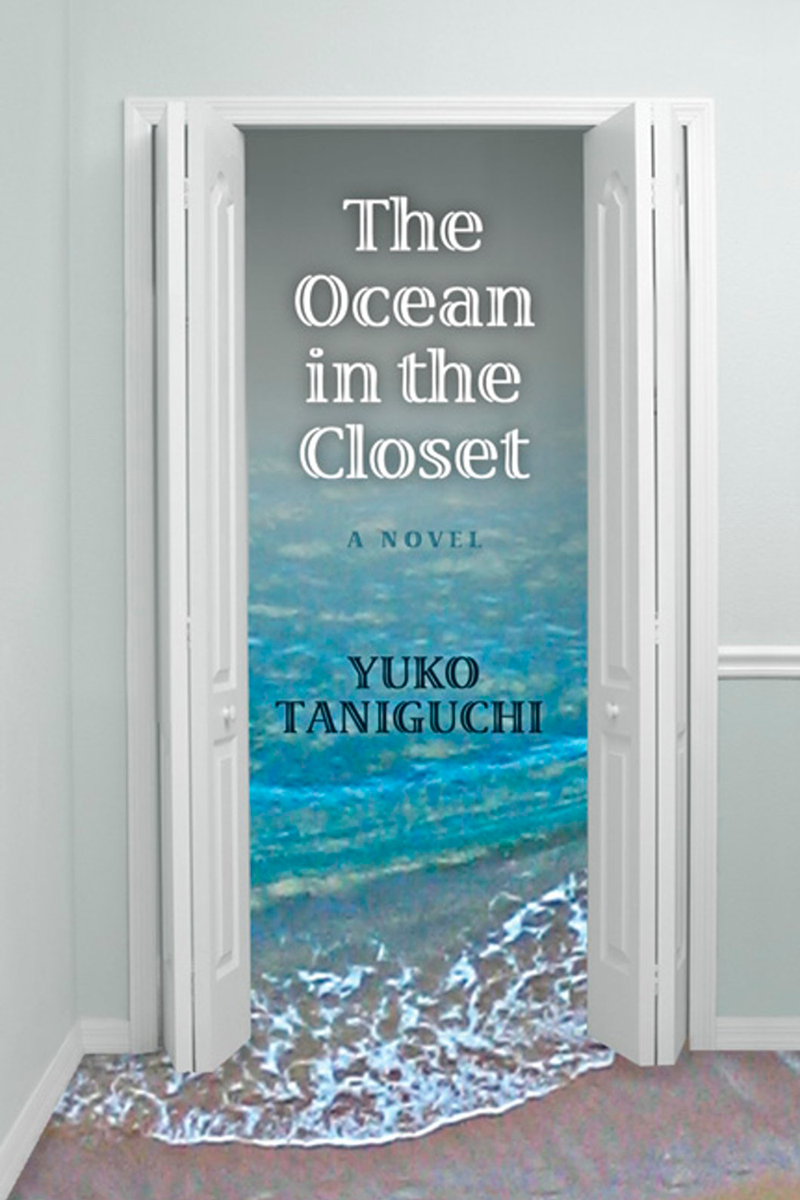 The Ocean in the Closet
In sunny California, the Vietnam War may have just ended, but nine-year-old Helen Johnson's world is beginning to crumble. Her father, a former POW and Vietnam veteran, has become increasingly distant; her mother, a Japanese adoptee, is struggling with mental illness; and her six-year-old brother is too young to understand what's happening. Determined to find out more about her mother's past and with a boldness that belies her timid self-image, Helen writes to her great-uncle Hideo in Japan, beginning a journey that will take her across the ocean and through the imperial legacies of both countries.
As Hideo and his wife recount the stories of his family's silk business in Hiroshima, their experiences in China and Japan during and after World War II, and the fate of his sister Ume, Helen's grandmother, they discover that although their lives have been darkened by war, their future can be healed by tending their shared roots. In this beautiful debut novel, Yuko Taniguchi creates a moving story of hope and redemption, of tragedy and resilience, and of the secrets, burdens, and ultimate strength that lie in a young girl's heart.
Awards
• 2008 Kiriyama Prize Notable Book • 15th Annual Skipping Stones Honor Awards • Finalist for ForeWord Magazine's Editor's Choice Award (winners to be announced in May, 2008) • Honorable Mention, The 2007 Gustayus Myers Center Outstanding Book Awards Advancing Human Rights
Reviews
"There is a gentle, rhythmic lapping at the core of this quiet novel, a sense of time passing and the inevitable, painful dissipation of trauma over generations."
—Los Angeles Times
"The title of the novel comes from the tradition still alive in Japan of punishing a bad child by locking it in a dark closet. Going into this metaphorical closet, Taniguchi has written a story that portrays redemption and tragedy."
—Japan Visitor
"Magical."—Minnesota Monthly
"Ambitious and tender at once, The Ocean in the Closet examines the devastating consequences of war on a family divided by an ocean of history and pain. Yuko Taniguchi's writing is remarkable for its music and vision. In the sounds of ice breaking in the river, silkworms eating mulberry leaves in the night, and Mahler played on the double bass, her characters hear the music of human suffering and redemption. The dead return in the faces of the living and in the stories they tell each other, seeking and offering consolation. The Ocean in the Closet is a compelling and moving novel."
—Kyoko Mori
"Yuko Taniguchi has created a beautiful and poignant novel that adroitly spans generations and continents to explore the intricate workings of the human heart in times of war and peace."
—Chitra Divakaruni, author of Queen of Dreams and Sister of My Heart
"The aftermath of war lies at the core of this engaging novel, which also explores the universal themes of ties to both family and homeland. The world seems to be crumbling around nine-year-old Helen and her younger brother, children of a mixed marriage in San Francisco in 1975. Their mother, Anna, a Japanese-American World War II orphan, is increasingly paranoid. Neither she nor their father, still haunted by his part in the Vietnam War, are able to care for their kids, so he asks his brother Steve and his wife to take temporary responsibility. But Helen contacts her mother¹s Uncle Hideo in Japan, setting in motion the healing process her family so dearly needs. Taniguchi shifts between Helen's voice and Hideo's, giving her the opportunity to delve into Anna¹s disassociation from her roots, and Hideo¹s experience in the destruction of postwar Japan. 'Our memories,' he tells Steve when they meet in Japan, 'are like a terminal illness growing inside our brains.' Taniguchi's debut offers a lyrical telling of a little-explored piece of history."
—Deborah Donovan, Booklist
"Taniguchi's poetic descriptions and the touching interplay of the various members of this extended family make this a wonderful book. Likely to appeal to a wide variety of readers, this is highly recommended for all public libraries."
—Leann Restaino, Library Journal
"Toss a rock into the ocean, and the ripples will spread around the world. Toss a bomb into the ocean, and the pain will be felt around the world. This is one of the themes behind The Ocean in the Closet… The book traces the painful impact of war on several generations of one family on both sides of the Pacific, in Japan and the United States. The Ocean in the Closet describes this damaged family's efforts to understand the past and find a way to go on living."
—Tom Baker, Daily Yomiuri, June 30th, 2007

Informative Links related to the topics explored in The Ocean in the Closet:
American Radio Works
http://americanradioworks.publicradio.org/features/romania
Hiroshima Peace Memorial Museum
http://www.pcf.city.hiroshima.jp/top_e.html